The Thye Hua Kwan Charity Show 2015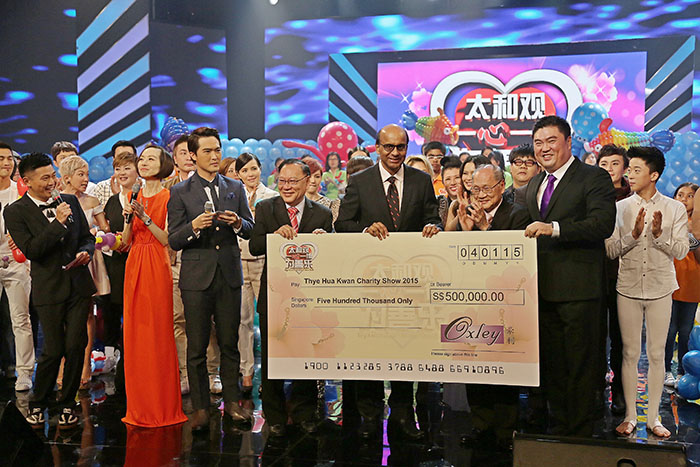 Led by the organizing committee Chairman and Oxley's CEO, Mr Ching Chiat Kwong, Thye Hua Kwan Moral Society's fund-raising program, the Thye Hua Kwan Charity Show 2015 raised more than S$5.5 million with Oxley contributing S$500,000 as key sponsor.
The first televised fund-raiser for the year, Thye Hua Kwan Charity Show 2015 was aired live over Mediacorp TV Channel 8 on 4th January 2015 and graced by the Deputy Prime Minister and Minister for Finance, Mr Tharman Shanmugaratnam. The charity show was lined-up with songs sung by local artistes like Kym Ng, Liu Ling Ling, Stephanie Sun, Taiwanese Mando-pop singers Zhou Hui and Tiger Huang and Hong Kong's Jenny Tseng, and acrobatic performance by China's Got Talent, Yin Zhong Hua and Issac Hou.
The money raised will be used to fund 44,000 beneficiaries though its 60 and more programmes and services and part of these proceeds raised will go towards the ongoing plans for a new nursing home which will be equipped with proper infrastructure and a dedicated team of professionals to care for the elderly who require assistance.